St. John's Lutheran Church began life in the fall of 1958 as a mission of First Lutheran Church in Lucerne. The Reverend Tobias H. Buehner served as pastor for both churches and thus initiated a dual parish comprised of both churches that continued until May 15, 2012.



The St. John's congregation first met in the V.F.W. Hall in Clearlake (nee Clearlake Highlands). Late in the fall of 1960 we relocated our services to the Seventh Day Adventist Church on Uhl Avenue, very close to the V.F.W. Hall. A few months later we moved again to the drive-in theater on Olympic Drive, which was owned by one of our member families. We used the small theater building at the drive-in for our 9:00 AM Sunday services. We had been conducting Easter sunrise services at the drive-in theater since 1958, using a special platform built for us by the theater owner.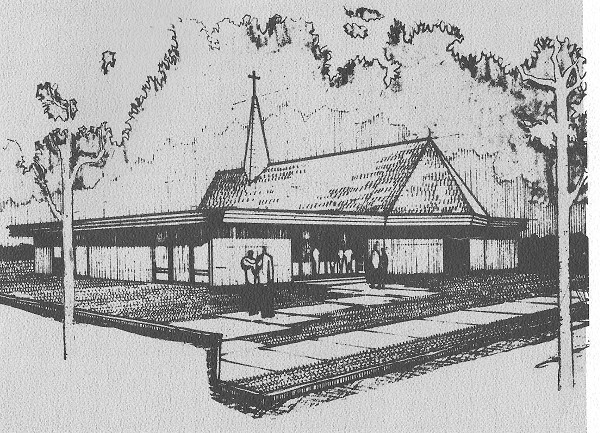 In January 1960, the congregation first met to discuss construction of our own church facility. Discussions continued well into the next year, and in September 1961, plans for a new building were finalized. The church was to be built north of Olympic Drive on property owned by one of our member families. The facility was to comprise a sanctuary, choir room, storage room, office, parish hall, and kitchen. The land was purchased in April the following year, with groundbreaking in June.

Construction proceeded expeditiously on what would eventually become Memory Lane, which was still unpaved at that time.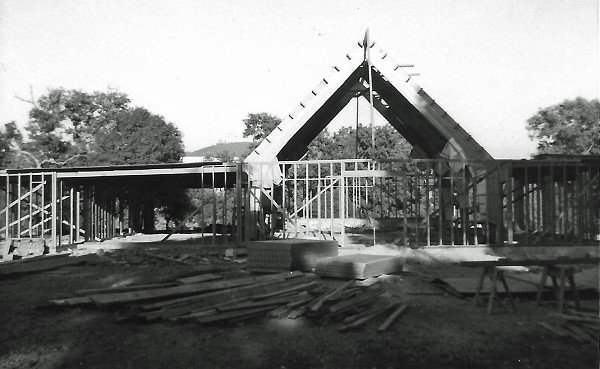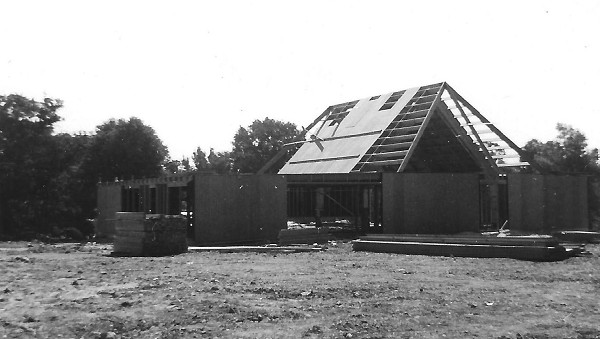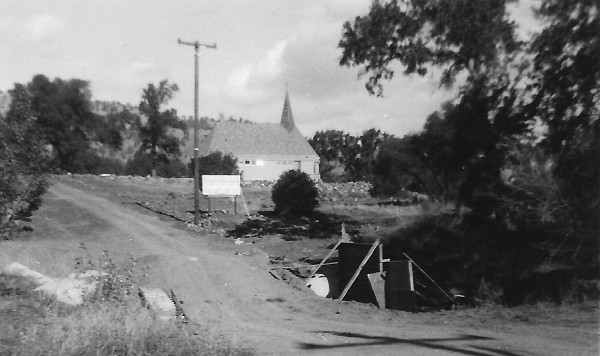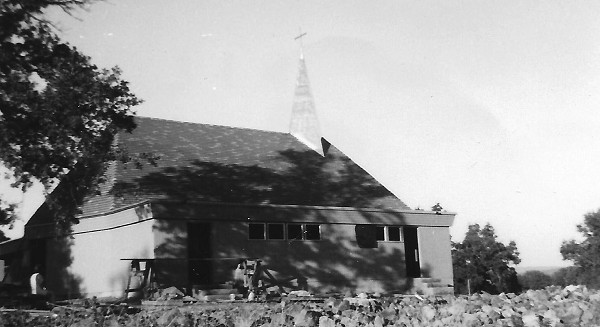 All of the members of our congregation wanted to be able to contribute to the actual building of the church, and so we decided to create an altar backdrop from water-washed rocks collected by the congregation from nearby Cache Creek. Members of each family, especially the children, placed rocks in concrete in one-foot square wooden forms, and the cured square blocks were set into the wall behind the altar. That is why there is no rock pattern that repeats itself in the wall behind the altar.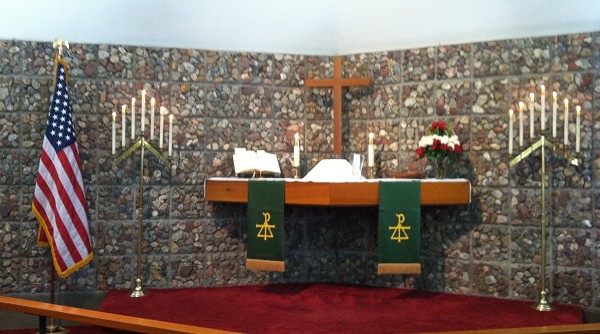 We held our first service in the new building on December 23, 1962. St. John's Lutheran Church was dedicated April 21, 1963. Several years later Memory Lane was finally paved by the residents.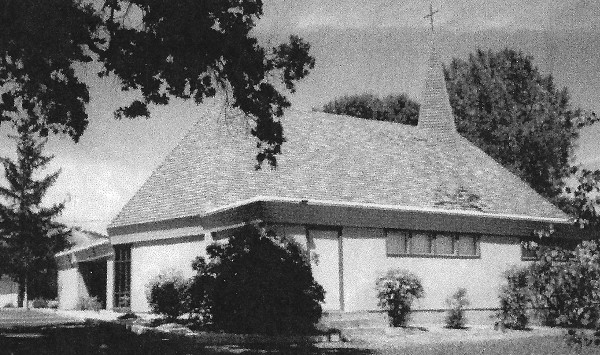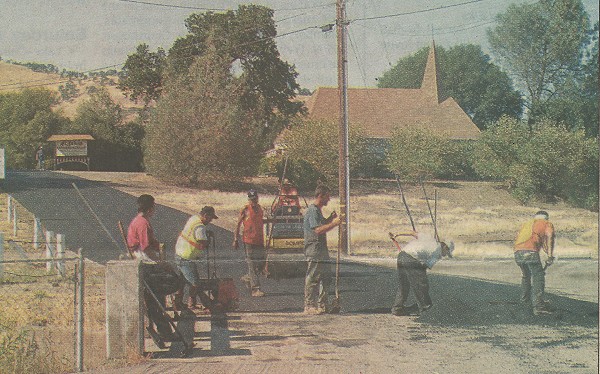 The church grew steadily for the next thirty years, and our church facility served us well.



However, we ultimately reached the point where we needed more office space and room for Sunday school. In March 1997 ground was broken for the addition of an Education Building and expansion of the existing church office, kitchen, and pantry. Included in the Education Building are three classrooms, restrooms, and the Pastor's office.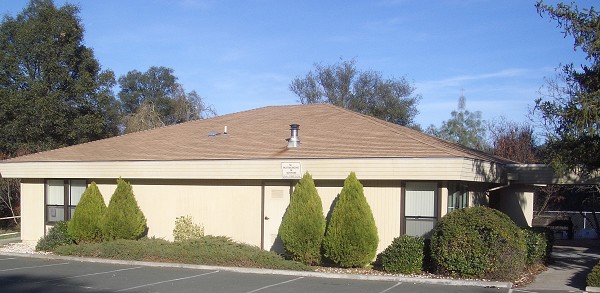 The expansion of the kitchen required extending the flat roof over the parish hall. This extension, together with an increasing accumulation of leaves and tree branches on the flat roof, led to drainage problems, ponding during rainstorms, and leaks into the kitchen area. Annual resealing of the roof gradually became less effective. Finally, in 2014, after dealing with the leaks for years, we replaced the flat roof with a new pitched roof that ties into the hip roof over the Education Building. At the same time we tore off and re-shingled the Sanctuary roof with new thirty-year shingles and replaced the old swamp coolers with modern air conditioning.



Our Pastors

On September 30, 1960 our first pastor, the Reverend Tobias H. Buehner, announced that he was accepting a call to the West Portal Lutheran Church in San Francisco and that his last day at St. John's would be October 30th. The Reverend Martin R. Taddey answered our call and began serving St. John's March 1st, 1961. The following pastors served St. John's:

Tobias H. Buehner Fall, 1958 - October 31, 1960
Martin R. Taddey March 5, 1961 - August 30, 1964
Arthur T. Lewis January 31, 1965 - December 31, 1972
David A. Atrops June 10, 1973 - March, 1978
David R. Rose December 3, 1978 - September 30, 2010
J. Murray Elrod October 1, 2010 - April 24, 2011
Gary A. Bell June 1, 2011 - April 1, 2018
Robert
C. Rowland II September 16, 2018 - present


These pastors all served both St. John's in Clearlake and First in Lucerne until May 15, 2012, when Pastor Bell could no longer preach at First, terminating the St. John's - First dual parish.



We have been blessed with talented organists since our founding:

Martha Wahlund 1958 – 1983
Roland Tsujimura 1984 – 1989
Rich Altman 1989 – 2011
Sherry Bell 2012 – 2018
Fay Manes
2018 – 2019

Others who played for us on occasion are Verna Riggins, Ruby Rose, Ruth Grabow, Linda Atrops, and Ralph Fiedler.